Rentals & Property Management
We realize that not everyone is ready to purchase a home. We have a wide range of rentals form ocean/river view to apartments. Whether you are just looking for a place to rent, or if you aren't quite ready to sell and want to rent your home we can help you with that.
Please click Here to Download our Rental Application.
We do not charge a screening fee. Instead, we ask you bring in your FICO Score.

Please fill out one application per adult.

If you have any questions or concerns, Call 707-465-2121
AVAILABLE RENTALS: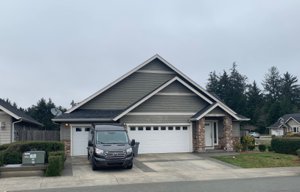 495 Winding Creek- Crescent City, CA
RENT: $1,500
DEPOSIT:$1,500
BEDROOMS: 3
BATHROOMS: 2
GARAGE: 3
APPROX. ACRES: .15
AVAILABLE: 4/1/2019
AGENT TO CONTACT: Kurt Stremberg
Applications can be emailed to Kurt@KurtStremberg.com
For More Information Call 707-465-2121 or 707-954-1732
110 Jedediah - Hiouchi, CA
RENT: $1,800
DEPOSIT:$1,800
BEDROOMS: 3
BATHROOMS: 2
GARAGE: 2
APPROX. ACRES: 1.2
AVAILABLE: 3/1/2019
AGENT TO CONTACT: Valentina Fry
Applications can be emailed to Valentina.M.Fry@gmail.com
Parcel Available:
RENT: $500
DEPOSIT:$500
Water/Septic/Power Hookups
Bring Your RV or Camper
APPROX. ACRES: +/- 1 Acre
AVAILABLE: 4/1/2019
AGENT TO CONTACT: Kurt Stremnberg
Applications can be emailed to Kurt@KurtStremberg.com
For More Information Call 707-465-2121 or 707-954-1732
For More Information Call 707-951-5909